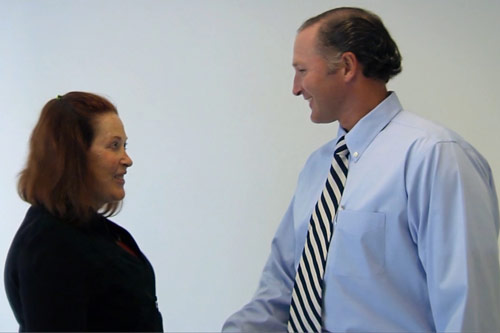 Mr. Davison, our Inventionland creationeers and one of our clients are back at it in tonight's "Dare to Invent" webisode!  This week's episode features Michigan inventor, Kay, and her Pugz Shoes! 
For our client, Kay, and her two Shelties, Autumn Angel and Rough Spot, taking a December trot in the snow, with her neighbor, Janice, and her golden retriever, was nothing close to walking in a winter wonderland.  Instead, their faithful friends would wind up with either cold, wet snowy paws or even salt-soaked paws, from treated roads and sidewalks.
"I needed something that would stay on and protect their paws… [Something to] keep their paws from getting dry and cracked," Kay said.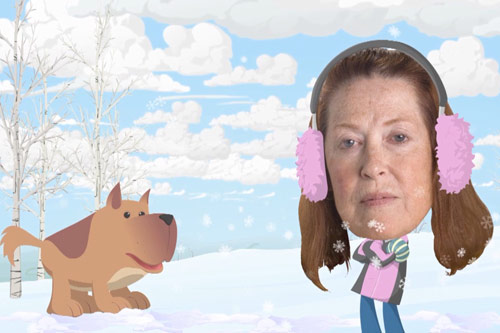 For Kay, the logical solution was boots for her pups.  Follow along  as Kay and her Pugz Shoes take the journey though project inception, development, licensing and beyond! 
"I would advise [future inventors] to stay positive and do some research… Don't get discouraged, it can happen," said Kay.  "I'm a firm believer… nothing ventured, nothing gained."
Tonight's episode is live right now!  Tune in on YouTube or through a link at Davison.com! 
After you watch, head on over to our Facebook page for details on how to win a pair of Pugz for your four-legged friend!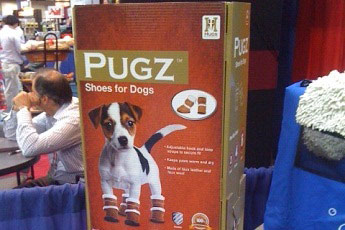 The Pugz Dare to Invent webisode is the second in our interactive 12-video series, which debuted February 9th and portrays Davison clients and their inventions.  Tune in March 8th for the third interactive Dare to Invent webisode! 
A typical client project is not licensed, sold in stores or profitable.