'Tis the season… for sweet surprises!
Tune in to Lifetime TV's "The Balancing Act" tomorrow at 7:00 a.m. when Mr. Davison will give a little taste of how Davison's Better Way to Invent has brought so many everyday invention ideas to reality.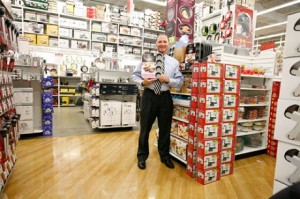 Along with Mr. Davison, tomorrow's episode includes one of our very own Creationeers (and inventors), Pete and his Surprise Pan, as part of Davison's "Dare to Invent" webisode series.
At Inventionland, Pete focuses on helping everyday people bring their invention ideas to life, which usually involves tearing things apart or blowing things up.  So, when Pete proposed an idea for a cupcake pan that packs an extra sweet punch, his idea turned more than a few heads.
Pete's Surprise Pan offers a fast and easy way to add something special to cupcakes and muffins.  Equipped with a post in the bottom of each well, the Surprise Pan can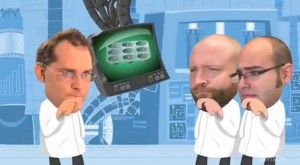 easily be filled with candies or fruits, adding a burst of flavor.  Just one batch can yield a wide variety of fillings that will "wow" any party-goer.
The Surprise Pan is easy to use, too.  Simply fill the well halfway with batter, place a piece of candy or fruit on the post and pour the remaining batter on top.  Bake as needed and enjoy a delicious surprise in every bite!
See the Surprise Pan in action on tomorrow's "The Balancing Act" episode.  For now, enjoy a tantalizing tease of just some of the creations the Surprise Pan can deliver!

"The Balancing Act" is America's premier one-hour women's morning show, dedicated to creating trusted solutions for today's woman and treating viewers to the most current and hot topics, while featuring some of the hottest sports and entertainment industry celebs.