Inventionland is getting more positive attention for its unique workspace in the blogosphere. This time the acknowledgments come from opposite ends of the spectrum that are both equally important to Davison's own Inventing Method: technology and creativity.
TechEBlog, a site that covers the "latest tech and gadget news" says of Inventionland:
"This may look like a soundstage for an upcoming movie, but it's actually Inventionland, one of the coolest — if not the coolest — workplaces ever. This company invents nearly 2,000 new items each year, and the environment they've created for their employees is meant to inspire."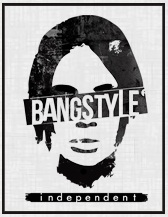 Few things are more satisfying than being labeled unique by fellow creatives. And the blog for BANGSTYLE – a global image community for hair – has some headstrong scribes:
"Unlike any office you may have ever worked in, Inventionland puts its money where its mouth is. The Pittsburgh-based 'invention factory' was built on innovation and is responsible for more than 2,000 new inventions per year, licensing at least one new product every three days … Inventionland is everything you would expect and more!"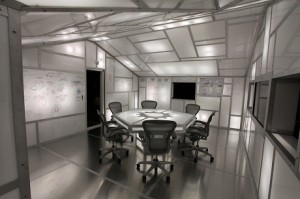 "As if on a Hollywood movie lot, this space is designed with 16 different "sets," ranging from race tracks, pirate ships, and caves to a castle and a giant robot space called Inventron 54, all built with the purpose of creating a conducive workspace for Inventionland's employees, otherwise known as lab coat wearing 'Creationeers.'"The facility also has a state-of-the-art sound/video/animation studio and fully-equipped workshops for creating working prototypes of inventions," adding, "This fully-functional, inspirational design factory is unlike any other workspace in the world."

Also, we are pleased to provide you with the Inventionland segment that aired on Conn TV ("Get Connected with Conn Jackson") on June 16 at 10 a.m., which can be found on YouTube as well.
"Get Connected with Conn Jackson" is seen both in the United States and United Kingdom via satellite. The show presently airs on 36 cable community channels such as Time Warner, Comcast and Charter, reaching over 9 million homes.
Congratulations to the entire team at Davison, who continues to impress the press both here and abroad!