Call us crazy, but we're taking this nice stretch of weather as spring is here to stay.  Bring on fun in the sun!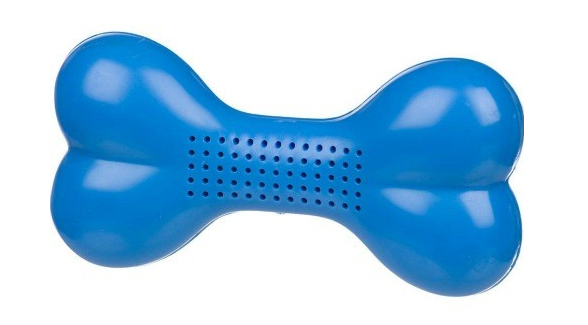 Of course, our pets are never far from any outdoor excitement and it's National Pet Month; so, we're taking a look at a refreshing invention that's made quite a splash in the pet product industry.  Today, we're examining how the Hydro Bone is made.
If you're not yet familiar with the award-winning Hydro Bone, it's a hydrating pet toy that releases water as pets chew and play with it.  And, it all started in the mind an inventor who wanted to find a way to giver her dog a drink when they were traveling on long car trips.
She found the water bowl was a definite "no" and her pup couldn't exactly drink out of a water bottle.  Knowing that the car wasn't the only place that pets needed to keep cool, Diane DiRaimo set out to invent a product that would help pets stay cool any-and-everywhere.
The concept behind the Hydro Bone is simple:  with molded rubber and a foam core, the Hydro Bone is made to absorb and hold water.  Through small holes throughout the toy, the water is slowly released when the toy is squeezed during play.
Solving the inventor's initial problem, the Hydro Bone quenches pet thirst without the mess.  Going the extra mile, it can be used in the car, at the park or at home.  In fact, it can even be frozen to provide longer-lasting refreshment.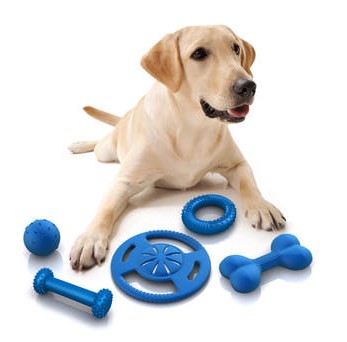 What started as an idea has expanded into an entire family of hydrating pet inventions.  The Hydro family now includes the Hydro Bone, Hydro Ball, Hydro Ring, Hydro Saucer and Hydro Fetch.
The Hydro Bone is available in sizes small, medium and large and was even named a 2010 Dog Fancy Magazine Editors' Choice Award winner!
A typical project does not get a royalty agreement, sell in stores or generate a profit.