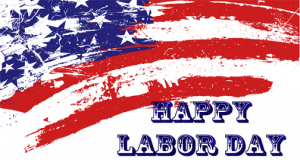 Today is Labor Day! On this national holiday, take the time sit back, relax and enjoy your day off –you've earned it.
At Davison, we would like to recognize all of our hard-working inventors who have or who are currently following their inventing dreams and working tirelessly to make them a reality.
So, today, we'd like to take a moment to celebrate YOU, the inventor.
Happy Labor Day from all of us at Davison to you and your family!
Copyright Davison, 2015
Image: