Just as we're getting ready to cap off 2012, Mr. Davison is making another appearance on Lifetime TV's "The Balancing Act."  Tomorrow at 7 a.m., he'll be telling the tale of our clients, Ruth and Gary Frazer, and their Twister Bolts, a toilet bolt success-story!
Before showing Ruth and Gary's "Dare to Invent" episode, Mr. Davison will shed light on Davison's Better Way to Invent, which helped Twister Bolts swirl their way to store shelves.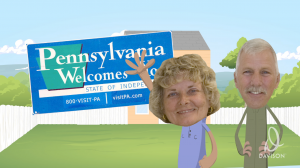 It all started when Ruth was cleaning her bathroom one day. She became annoyed with the loosely-fitting toilet bolt caps that were easily broken and could get carried away by her grandchildren or pets (like her son's dog).  She talked with Gary and they decided to flush away the gross annoyance by taking matters into their own hands.
The Frazer's designed and patented a new and safer bolt cap that had some staying power.  Unfortunately, the original designs and patent simply were not going to work.
They had spent the money, but didn't do their homework.
After they learned the hard way, they brought their bathroom-beautifying idea to Davison, where our Creationeers quickly got to work – putting a new twist on Ruth and Gary's already awesome idea.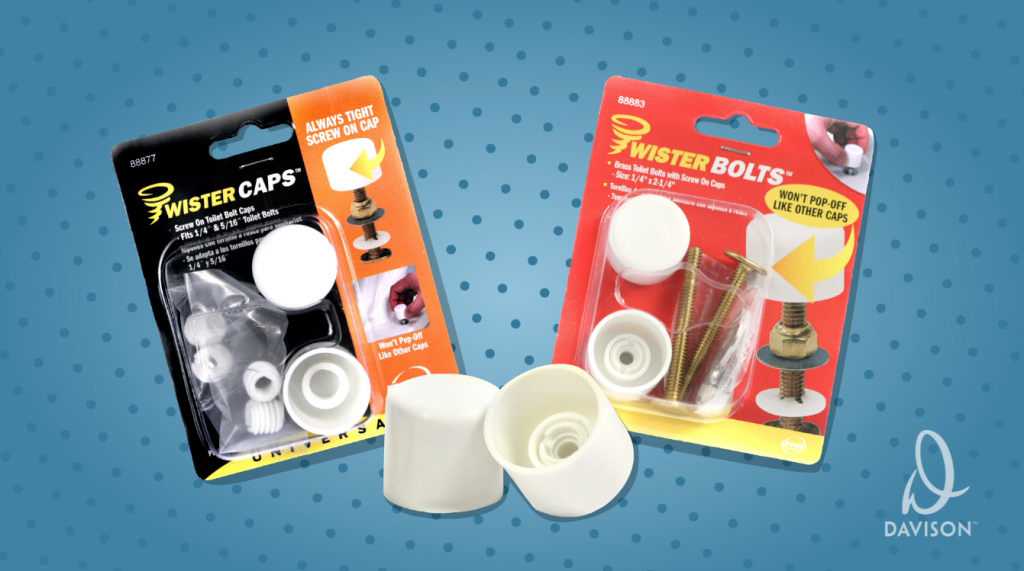 Our team created a cap that is threaded on the inside and screws directly onto a toilet bolt, to securely fit to a toilet's base.  Designed with an adapter, Twister Caps easily fit most common sizes of toilet bolts.  The Davison Team even took Gary and Ruth's idea one step further, with Twister Bolts, which include both the bolt and matching cap.
It didn't happen overnight, but Twister Caps and Twister Bolts were licensed by Danco and have sold over 1 million units in national home improvement and hardware stores, like Lowe's, Home Depot and several other major retailers.
Secure a seat and tune in to Liftetime's "The Balancing Act" tomorrow at 7 a.m. (The segment will also air January 3rd at 7 a.m.)

"The Balancing Act" is America's premier one-hour women's morning show, dedicated to creating trusted solutions for today's woman and treating viewers to the most current and hot topics, while featuring some of the hottest sports and entertainment industry celebs.
A typical project does not get a royalty agreement, sell in stores or generate a profit.