With all the headaches associated with travel during the holiday season, we're happy to offer a hip alternative to traditional ways to get from here to there. After you've stuffed yourself with a Thanksgiving feast, tune in to Lifetime TV's "The Balancing Act" for some great entertainment and a new way to hit the road! Mr. Davison, along with our client, John (as part of his "Dare to Invent" webisode) will be showcasing John's invention, the BikeBoard!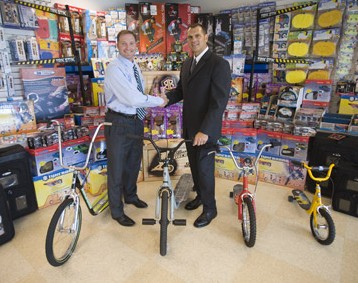 Extreme sport enthusiasts, John and his kids loved riding scooters, skateboards or whatever else they could find with wheels. But, John was worried about the safety of a scooter's small wheels and wobbly, narrow board.
John decided to combine surfboarding, skateboarding and bicycling into one, safe, convenient and fun activity. Using Davison's Better Way to Invent, his BikeBoard went from great idea to awesome reality!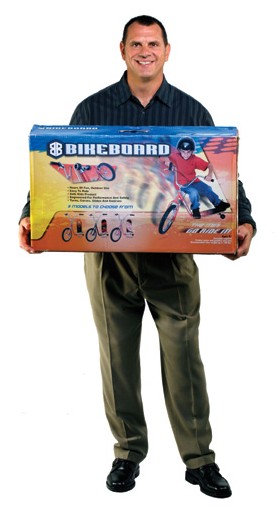 On Friday's 7 a.m. episode of "The Balancing Act," Mr. Davison will delve into the the Better Way to Invent and show viewers just how John's Bikeboard came to be by sharing the innovative "Dare to Invent" webisode.
We don't want to give it all away, but John's BikeBoard has sold in some of America's largest sporting goods stores and toy store chains. It also has been featured on Kraft Foods' Capri Suns and Macaroni & Cheese and even made an appearance on ABC's hit reality TV show, "Extreme Makeover – Home Edition."
Tune in to "The Balancing Act:" Friday, November 23rd at 7 a.m. (you know, after you get home from Black Friday shopping!) to learn more about Davison's Better Way to Invent and see John's Bikeboard in action.
After the episode, check out Davison on Facebook to see how you can win a $100 Toys "R" Us gift card, just by designing your very own BikeBoard!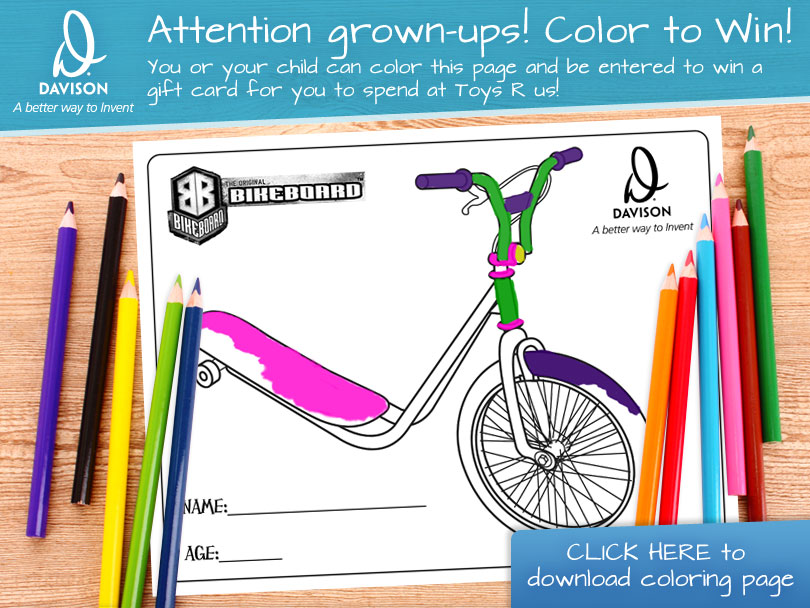 The Lifetime Network can be found on the following channels:
– DirecTV Channel 252 (SD/HD)
– Dish Network Channel 108 (SD/HD)
– Verizon FiOS Channel 140 (SD); Channel 640 (HD)
– AT&T U-verse Channel 360 (SD); Channel 1360 (HD)
– Available on most cable systems: Check local listings
"The Balancing Act" is America's premier one-hour women's morning show, dedicated to creating trusted solutions for today's woman and treating viewers to the most current and hot topics, while featuring some of the hottest sports and entertainment industry celebs.