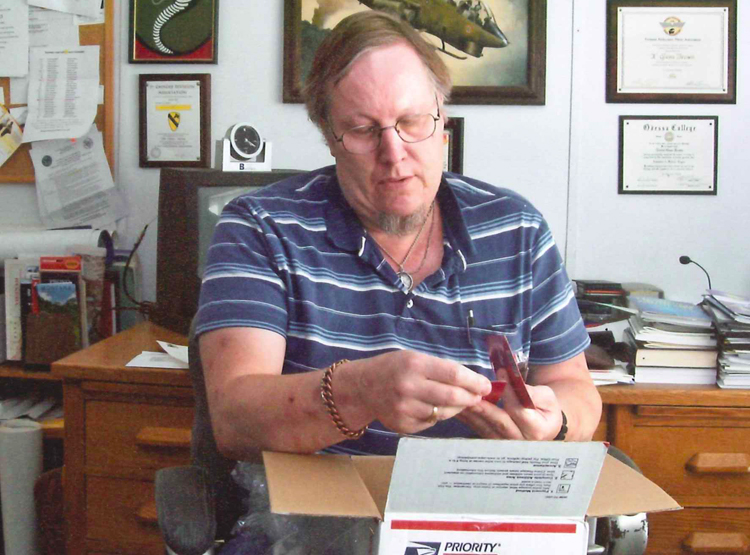 Early this year, we introduced you to our client Cathalene's 6-in-1 Manicure Multitool, a nail-saving device that includes six essential nail-care tools.  The product filed onto store shelves in March and since its debut, has received rave reviews online from health and beauty blogs that include LUXE LIFE daily, The Budget Beauty Blog and Dollface.
Unfortunately, during her product's journey to store shelves, Cathalene passed away. However, her dream of salon-perfect nails without having to carry around a salon's worth of supplies is thriving and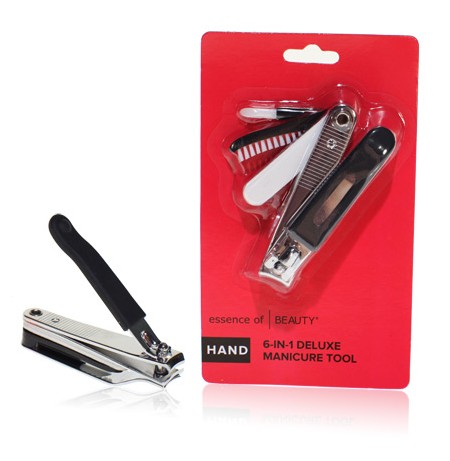 we've finally been able to share the 6-in-1 Manicure Multitool's success with her family!
According to our Vice President of Business Development and Licensing, Dan Simbeck, getting in touch with Cathalene's family was not an easy task; but, we've finally been able to send her husband, Delbert, and her brother, N.G. Brown, a package that included a sample of the 6-in-1 Manicure Multitool, along with the product's very first royalty check!
"Through countless people's efforts throughout the company, we were able to locate Delbert and help Cathalene's memory and legacy live on through the life of her product," said Simbeck.
Cathalene's brother wrote us a thank you note and was kind enough to share photos of Delbert as he opened up the package.
"I think he was stunned, but happy," said Brown.  "Thanks for your efforts for my sister and now for Delbert."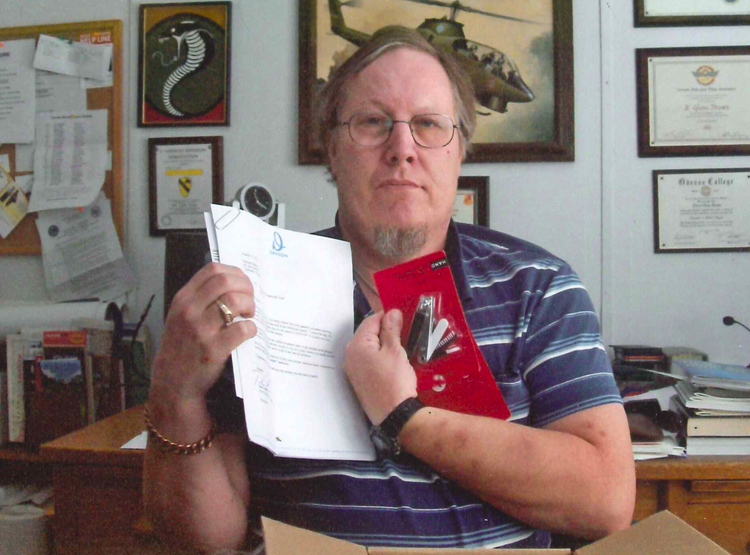 The client has not realized a net profit on this product. A typical project does not get a royalty agreement, sell in stores or generate a profit.