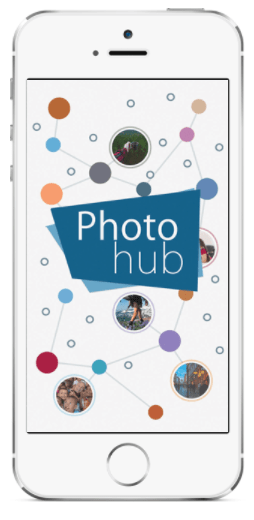 Last year, Davison began offering app development in addition to our product development services. This area of our business has recently begun growing in popularity and we are proud to announce that one of the apps we developed for a client, The Photo Hub, is averaging between 400 and 450 downloads per week!
Like many inventors, the inventor behind this app was trying to solve a problem that many of us may not have even realized existed.
The Photo Hub App idea was brought to the team at Davison over a year ago from a client who noticed a problem while at a family event.
The client and his wife were attending a birthday party and saw everyone taking pictures.
Knowing they were all posting these photos on their personal Facebook pages, he would then have to search through countless Facebook accounts to find the photos from the event he had just attended.
That's when he came up with The Photo Hub – so the event host can create a gallery and all party guests can include photos from the same event for all to share and enjoy together in one easy to use forum. Search no more.
Birthday celebrations happen every single day of the year, so do weddings, anniversaries and other significant events.
Not even a professional photographer can catch every special moment with so much going on, and you always know that one person who gets the best candid shots!
This client's invention is a perfect example of how our app services are able to help solve an everyday problem!
What most people don't realize is the work that goes into creating an app successful enough to average 400 + downloads a week. There is a lot of brainstorming, planning, designing and coding that goes into creating an app like the Photo Hub. Each screen within the app must be designed, tested and coded. That's a lot of work!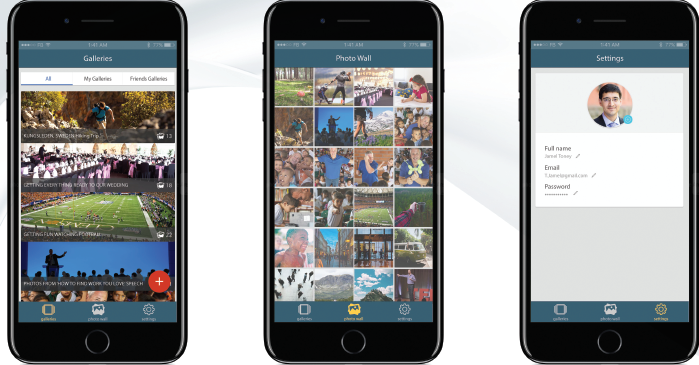 Do you have an idea for an app? We want to hear it! Confidentially submit your app idea here.
Copyright Davison, 2017
A typical project does not get a royalty agreement, sell in stores or generate a profit. The Inventor of the Photo Hub app has not realized a net profit on the app.