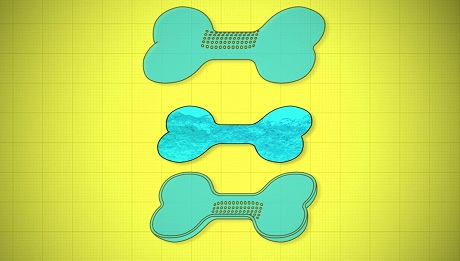 Springtime sunshine has just begun to prepare us for the dehydration dangers that hot, summer sun can pose to our pets.  However, have no fear, a new "Dare to Invent" webisode is here with a refreshing solution!
Tonight's webisode is the tenth in our 13-episode series and features Diane DiRaimo, inventor of the Hydro Bone, her adorable Japanese Chin puppy, Alexander James, and our lovable cast of Creationeers!  You can absorb the latest "Dare to Invent" webisode NOW on YouTube and Davison.com.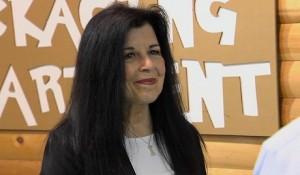 Diane loved taking Alexander James for rides in the car, but she had a hard time keeping him hydrated and happy on long trips.  She knew putting a water bowl in the car or feeding him out of a water bottle was out of the question… but, she thought, surely there must be a better way to provide Alexander with on-the-spot refreshment!
Diane brought her idea for a hydrating, new pet product to Davison, where fellow animal lover, Curtis, and his creative team, got to work on helping Diane's idea soak up success, creating an absorbent chew toy with a foam core.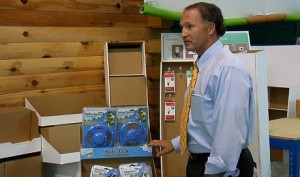 This week's webisode also brings back Clay and his eccentric product-testing ways, but it all pays off in the end!  Diane's Hydro Bone was licensed by Hugs Pet Products, has sold in Sam's Club, Bed Bath & Beyond and many other retailers, was featured on ABC's "Good Morning America," was a 2010 Dog Fancy Editors' Choice Winner and has now spawned an entire line of hydrating chew toys!
Tune in NOW for all the thirst-quenching fun as Diane "Dares to Invent!"

A typical project does not get a royalty agreement, sell in stores or generate a profit.