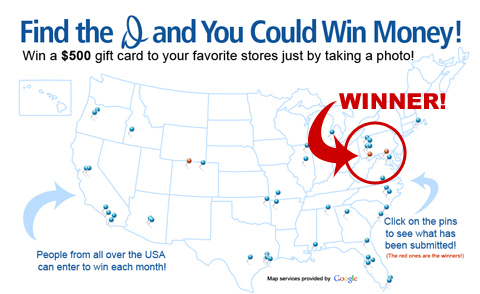 Domenic, from Morgantown, W. Va., is the third winner in our "Find the 'D' and You Could Win Money" giveaway! He was very happy to get the good news.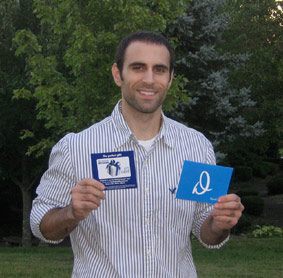 "That's awesome!" said Domenic, who heard about the contest through a friend. He actually entered on the last day of August, which turned out to be his lucky day. "I think it's pretty cool," he said of the giveaway.
Domenic, who recently graduated from medical school, is now a resident physician. In addition to enormous school bills to worry about, he will be getting married in March, so being chosen as our winner happened at just the right time. Domenic and his fiancee will need many items for their home, so he has chosen a $500 gift card to Bed, Bath & Beyond.
"I'm definitely excited about that," he said. Domenic also is "pretty impressed" with Inventionland, after his friend showed him the new coffee table book on the "world's most creative workplace."  "It's pretty amazing," he said. "Thank you again for the opportunity, and please thank Mr. Davison on my behalf for thinking of this great contest."
We are holding the giveaway again this month, and everyone who enters from now until Sept. 30 will be in our next drawing for a $500 gift card to a store carrying Davison products. In honor of  Childhood Cancer Awareness Month, for each of the first 100 entries we receive in September, we will donate $10 to CureSearch for Children's Cancer. This great organization funds the lifesaving research of the Children's Oncology Group, the largest cooperative pediatric cancer research organization in the world, treating more than 90% of children with cancer at more than 200 hospitals in the U.S. We are pleased to support their mission of conquering childhood cancer.
So don't forget to enter our "Find the 'D' and You Could Win Money!" giveaway — you just might be our next winner, and you'll be supporting a fantastic cause at the same time!