The wheels are always turning in the minds of car innovators each year. Each car company wants to change the pace of the game and come out with the best and most innovative inventions for their vehicles.
With innovation and technology at the core of their invention efforts each year, car owners and auto-enthusiasts alike are always interested in the latest and greatest additions to their favorite cars.
This year has been no different and it already has been filled with many innovations. Today, we want to take a look at a few in particular.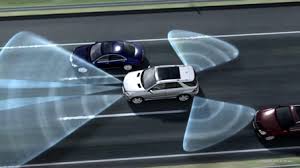 Auto Lane Keeping- Staying in your own lane of traffic is important not only for your safety, but also for the safety of others on the road. That is why carmakers like Infiniti and Mercedes-Benz are bringing the self-driving car a little bit closer to fruition in 2014. This invention will be made available thanks to systems that will leverage cameras and sensors in order to keep an electric eye on the road ahead. This technology will automatically make minor steering adjustments and help keep the car centered between highway lane markers.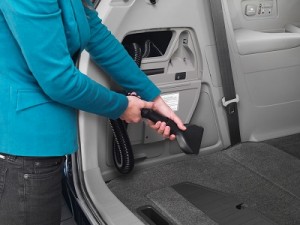 HondaVAC- Minivans are the perfect vehicles for big or growing families. Not only are they spacious, the 2014 Honda Odyssey is now equipped with a built-in vacuum cleaner in the rear cargo area. The vacuum comes with a replaceable filter, canister bag and attachments that reach into every corner of the cabin. This is a good way to get those pesky Cheerios out of every nook and cranny of your vehicle!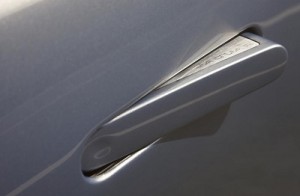 Hidden door handles- Now, this innovation caters to the design side of 2014 auto inventions. The Jaguar F-Type sports car is equipped with door handles that remain flush with the bodywork and do not deploy until they are touched or the car is unlocked by way of a key fob.  Once the car is set in motion, the handles then retract back into the doors to keep with the sleek, aerodynamic design.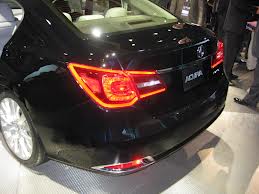 Automatic brake hold- Although this might sound like a small problem as opposed to other problems in life, keeping your foot on the brake for an extended period of time at a long stop light or train crossing gets tiring. That is why the Acura RLX luxury sedan's latest invention aims to solve that problem with the automatic brake hold. This system is able to keep the brakes engaged for up to ten minutes.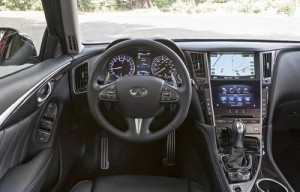 i-Key- Old-fashioned dangling keys are a thing of the past. Infiniti's 2014 luxury sedan now allows up to four motorists to customize a variety of operation parameters. Once these measures are set, a user can be recognized via his or her key fob. It will then adjust everything from the position of the seat, mirror and climate control settings to even their favorite radio stations and previous navigation destinations.
From safety to cleaning and a sleek design to a smart key, these are just a few innovative examples of how inventions are changing the game in the auto industry. Each year, the inventions get bigger, better and more clever.  Who knows, at this rate, one day we might be traveling around like the Jetsons' in flying cars!
Copyright Davison 2014
Sources:
http://www.forbes.com/sites/jimgorzelany/2013/09/20/the-hottest-new-car-features-for-2014/