Chef Tony – Kabobber
A Better Way to Cook Delicious Shish Kabobs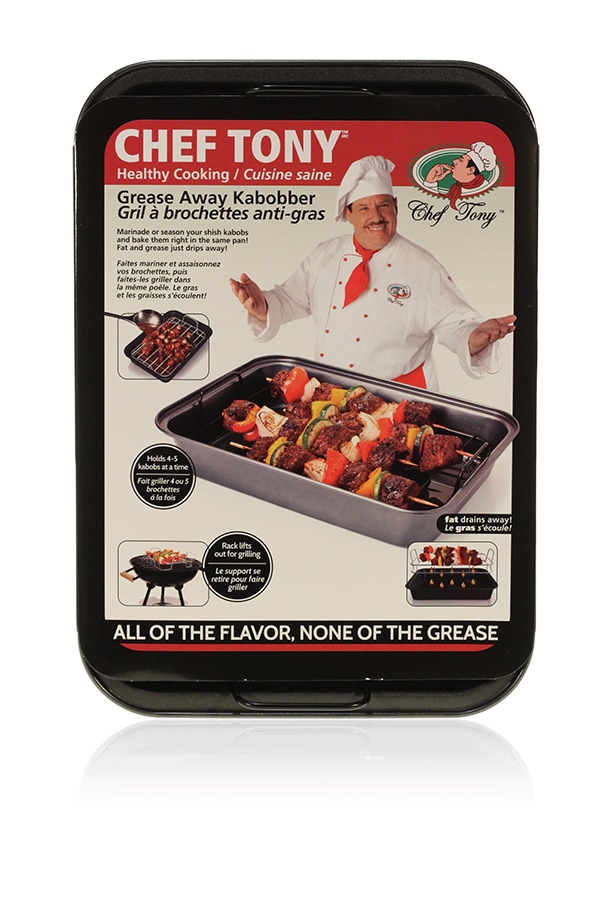 The Problem:
It all started in Brooklyn, New York, where Davison client, Pascall, felt he was spending too much time trying to make the perfect shish kabobs for his growing family and group of friends. Pascall often cooked for over 50 people in his own backyard, taking pride in treating them to delicious dishes including shish kabobs. Pascall knew there had to be a better way, so he turned to Davison for help with his idea.
Davison's Better Way:
Davison worked with Pascall on product development for what would become known as the "Chef Tony Kabobber," as it was licensed to Love Cooking Company under their line of healthy cooking bakeware by popular QVC personality, Chef Tony Notaro – who happens to also be from Brooklyn! Thanks to the innovative baking pan, making grease-free kabobs is much easier as the kabob skewers rest and bake on the included rack that sits perfectly above the baking pan.
Featured in the following stores:

Amazon
LoveCookingCompany.com
Zulily.com
Other Davison designed Chef Tony products:
This client has not realized a profit on this product. A typical project does not get a royalty agreement, sell in stores or generate a profit.