Meatball Baker
A Better Way to Make a Healthier Meatball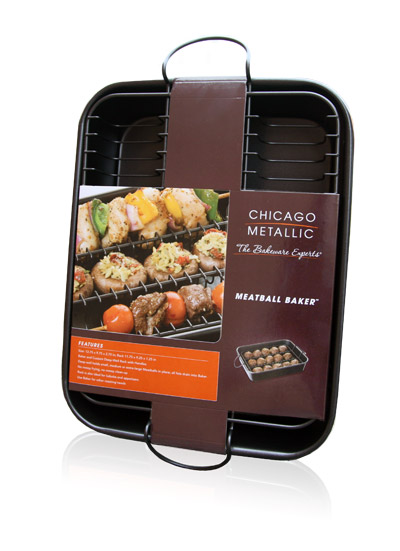 The Problem:
Anyone who has ever tried to make meatballs knows how difficult it can be to have them turn out well. It can be very time consuming trying to evenly brown them in a frying pan, where they often get misshapen and flat. If you bake them in the oven, they sit in their own grease, which is unhealthy, as well as unappetizing!
Davison's Better Way:
We developed the Meatball Baker for a client who wanted a convenient and healthy way to prepare meatballs. This innovative kitchen product solves both problems. It has a unique rounded rack system that holds meatballs, shish-kabob and a variety of other foods so they keep their shape and bake evenly while staying out of the grease. It's also easy to clean!
Other news
Featured in the following stores: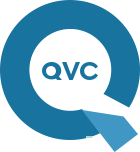 The Westview Shop
Kitchen & Company
Midwest Scrapbook
Compsource
Neobits
Electronics Showplace
Kitchen Busy
River Road
Those Crafty Girls
TheNerds.net
Seaboom
Howard Technology
Ambry
CASA
Just For Kitchen
JPC Parts
Avon
Montgomery Ward
DTY Direct.com
Hawthorne Store
The Gourmet Kitchen
Better Homes & Garden
Bed Bath & Beyond
QVC
Cooking.com
Komando.com
Amazon.com
SkyMall
Harriet Carter
Central Chef
Fantes.com
Cooking Enthusiast
CHEFS
Chef's Resource
Mary Maxim
A.C. Moore
Chef Giant
Denver Fabrics
Fashion Fabrics Club
Someone's in the Kitchen
Orange Onions
Kitchens on the Square
Kitchen Store on 10th
Kitchen Universe
For Keeps Sake
Collections
Etc.
Want it All
Scrap-Masters
Baker's Emporium
The Value Emporium
Grand Pointe
KitchenEmporium.com
Super Mart
Buy.com
Sears
Chef's Catalog
Smokey Mountain Knife Works
OptimumHouse Store Products
Beach Audio
BenFranklin.com
J&R
eCOST
OptimumHouse Store Products
Always Lowest
Sureneeds
Creative Kitchen
Antaras Pro
Your Internet Mall
Stuff4Crafts
Erwin Comp
Food Network Store
Country Store Catalog
As Seen on TV Junkies
For My Castle
HomeGoodsNetwork.com
The Lighter Side
Baker's Corner Store
Ozab AU
StorePulls.com
iHome
Arts Crafts USA
The Shopping Channel
Dealpal
US Appliance
Kitchen Glamor
ChefTools.com
Gourmet World
Miles Kimball
Bedding.com
e-sticker.com
Seventh Avenue
BIG Kitchen
Gifts & Gadgets
Linen's & Things
Nibblins
The Greatest Gift
Robert's Arts & Crafts
Irawoods.com
City Chef
Ben Franklin Crafts
Golda's Kitchen
Kitchen Kapers
Fresh Finds
The client has made a profit on this product. A typical project does not get a royalty agreement, sell in stores or generate a profit.