Up Tee Caddy
A Better Way to Tee Up & Retrieve Your Golf Ball On The Course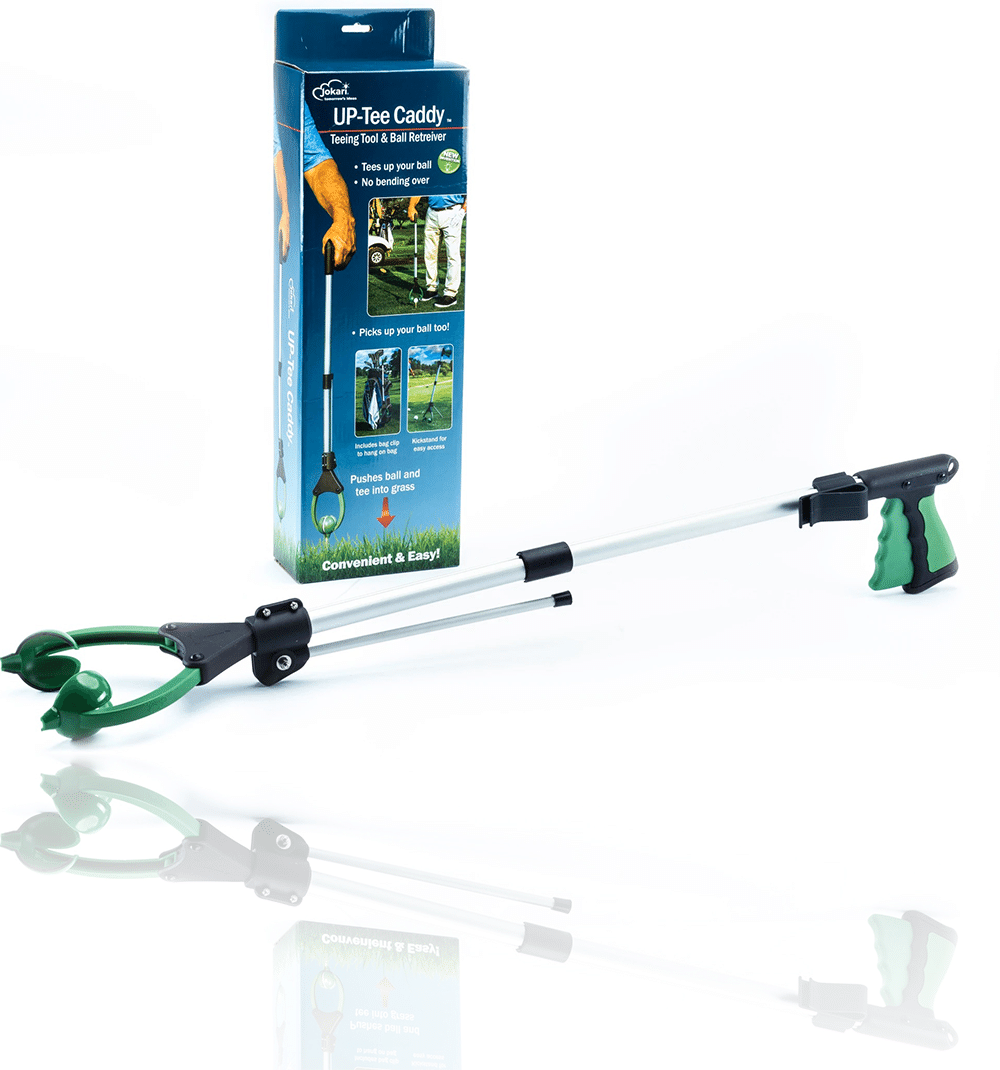 The Problem:
For many people golfing is more than a hobby. For some, it is a passion or a deeply-rooted tradition. So when a golfer can no longer make it to tee time because of knee or back pain it can feel like their one true passion has been stolen from them and they will do just about anything to get back out on the golf course. Elaine and Dick decided they would not just let their passion for golf drift away, so they invented the Up Tee Caddy™.
Davison's Better Way:
When stiff joints and back pain had avid golfers Elaine and Dick struggling while out on the golf course, they did something about it, they invented the Up Tee Caddy!
Elaine and Dick, wife and husband inventors of the UpTee Caddy, came up with a new product idea and handy gadget for golfers. The Up Tee Caddy is an all-in-one teeing tool and ball retriever that can have you back on the golf course in no time if knee and back pain limit your ability to tee up or retrieve a golf ball. The Up Tee Caddy is a multi-faceted golf tool that is easy to use and convenient to bring along to your next tee time.
The Up Tee Caddy product idea came from fellow golfers, so it's not your average, run-of-the-mill ball retriever. This product features a quick-grip and release handle as well as an extended arm, so you no longer have to bend down to set up your ball and tee.
Because of this gadget's design and consistently firm grip, the Up Tee Caddy will be your go-to gadget the next time you are on the golf course.  
But that's not all; this product also includes a kickstand and bag clip, making it convenient for you to bring it along and use at your next golf outing!
CLICK HERE to watch the Up Tee Caddy Inventomercial and learn more about this new golf gadget!
Featured in the following stores:

This client has not realized a profit on this product. A typical project does not get a royalty agreement, sell in stores or generate a profit.