TheraPED
A Better Way to Relieve Your Feet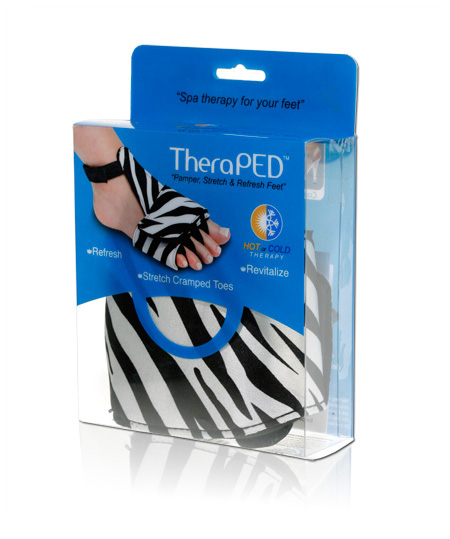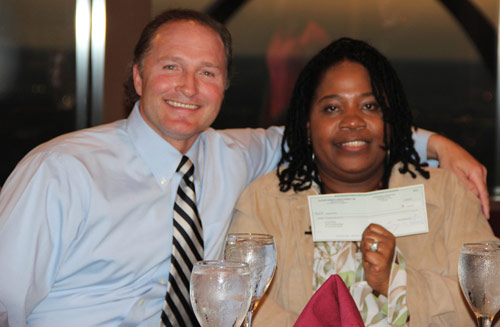 The Problem:
People who spend a lot of time on their feet often suffer from sore and cramped feet and toes. This is particularly true of women who wear high heels. Soaking one's feet in warm or cold water is often impractical and time consuming and may not provide adequate relief.
Davison's Better Way:
We developed the TheraPED for a client who wanted a better alternative. The wearable product offers moist heat as well as cooling therapy to soothe sore feet and toes. The user can choose hot or cold therapy and then just slip their toes between the spacers on the fashionable wrap for gentle realignment. Four gel pads comfort the top, sides and bottom of the foot. It is also great for corns and calluses! Made of soft neoprene, the wrap fits either foot and is secured with straps on top and at the ankle. One size fits all.
Product Reviews:
Taylor Gifts
SafetyED
Langton Info Services, England
Dashing For Deals
Mommy Katie
Whom You Know
Autumn Blues Reviews
Roxannajolly.com
Featured in the following stores:
Carol Wright Gifts
Dr. Leonards
The client has made a profit on this product. A typical project does not get a royalty agreement, sell in stores or generate a profit.