Twister Bolts / Twister Caps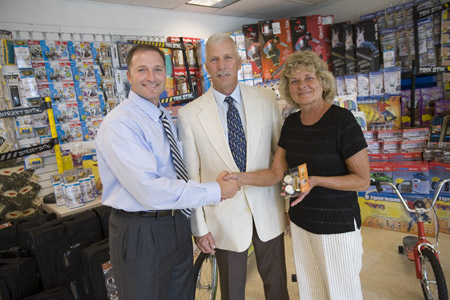 Mr. and Mrs. Frazer came to Davison with an idea for a safe and attractive solution for loose and dislodged toilet bolt caps. The couple was getting nowhere with a design patent for their idea that was unmanufacturable. They needed help to professionally prepare and present their idea to a corporation for licensing. Davison redesigned the product into a cap that is threaded on the inside, which screws directly onto the toilet bolt. We also designed an adaptor for the caps so that they would fit the two most common sizes of toilet bolts.
This product was licensed by the industry leader in plumbing, toilet and faucet repair/replacement products and is now sold in Home Depot, Lowe's and Menards. We also negotiated for the company to cover the cost of the new patent. The product has since gone platinum, selling over 1 million units.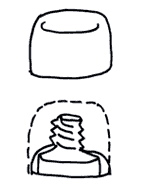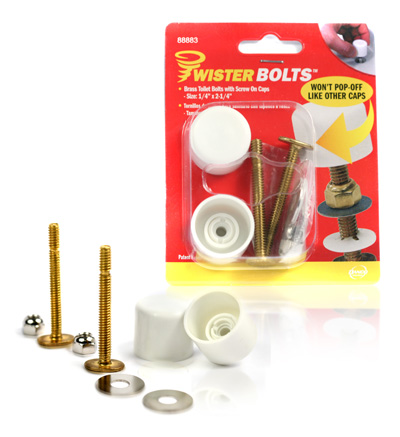 This client has realized a profit on this product. A typical project does not get a royalty agreement, sell in stores or generate a profit.