Corporations expect Davison to develop and professionally present new product ideas.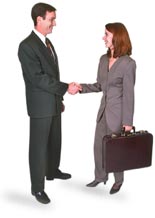 New products are the lifeline of corporations, so they are willing to consider new products when they are presented in a professional manner, as Davison does.
The best recommendations are those given by clients and corporations that we work with. Below are a few testimonials from some of the corporations that we have presented products to.
"I want to express my sincere gratitude for the role Davison has played in launching the BikeBoard. The design and prototyping resources you supplied were instrumental in demonstrating the validity of the product. Moreover, my ongoing interaction with your business development staff provided effective consultation regarding manufacturing and strategies to bring the project to fruition."
—The BikeBoard Company
"Davison has a very effective way of presenting new products to our firm. They truly understand what is needed when considering a new product. We value the open line of communication that we have with a corporation of their caliber."
—Koller Enterprises, Inc.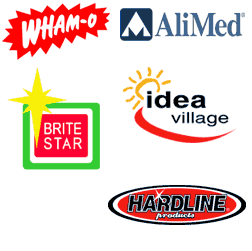 "It has been our pleasure to be associated with Davison for the last several years. Your attention to detail and quality craftsmanship has been an asset we can depend on during our process for developing new inventions. Having a company such as yours as a resource enables us to have continual access to cutting edge technology, which is vital to survival in the DRTV industry. We look forward to many years of continued success together."
—Smart Inventions, Inc.
Corporations have come to appreciate Davison's thoughtfulness and attention to detail when presenting a new product. All the particulars have been considered, from what the product will look like to the packaging of the product.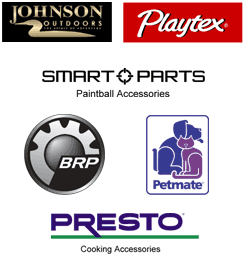 As more corporations discover Davison's services, the onus will fall on Davison to provide these corporations with specific product requests and ideas.
While Davison is able to present new product ideas to corporations, we cannot guarantee that these product ideas will be licensed.
If you're interested in having your product presented to corporations, we recommend that you complete the free information form and we will send you information on how to be included in our presentation process to corporations.
* The above companies have received product presentations. This does not imply that they have licensed or will license any given product or that they endorse Davison's services.