Can Pump & Pour
A Better Way to Save Your Soda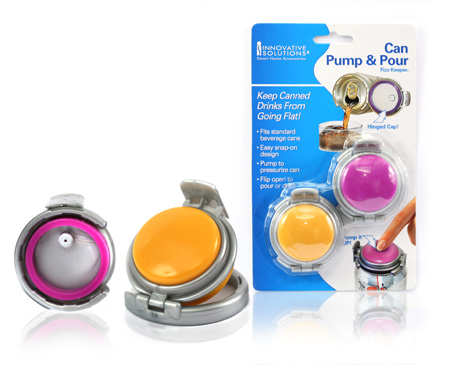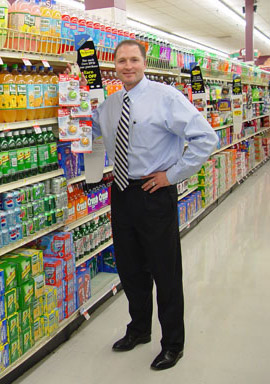 The Problem:
Don't you hate it when you take a sip of an open can of soda and it's totally flat or, worse yet, there are insects in it? What if you cannot finish an entire can of soda, but don't want to waste it by throwing it out?
Davison's Better Way:
Our client came to Davison with a new product idea to solve the problem of insects crawling inside open cans of soda. Through our development process, we found there is also a need to restore fizz in cans that have been left open too long. We developed the Can Pump & Pour, which snaps on top of an open soda can. The user simply pumps the device to pressurize the can and then flips it open to pour or drink fresh soda. The Can Pump & Pour is designed to fit all standard beverage cans made in the U.S. In addition, the product has a sleek, attractive profile and is extremely durable and completely sealable.
Featured in the following stores:

Shopping Warehouse
Apt14
Amazon.com
Giant Eagle
Shop 'n Save
Daniel's Discount
MK Camping Gear
Mcguckin Hardware
SpaceSavers.com
Stacks and Stacks
Organize It
Kitchen Collection
Home Doo Dads
Colonial Medical
The Storage Store
Bedding.com
Wow Cool Stuff
Irie Bargains
Get It On TV.com
A-Tech Easy Living Store
Grab Cart
Sim's Supply Store
EZ Wholesaler
Picnic World
Kitchen & Company
Sim Supply
Do It Best
Hectors Hardware
Tool District
Bon Cui
Cure Some
Kitchens on the Square
Home Fashions
iHome
Tweety's
RV Parts Country
Parts 66
Shop At Moxie
Luxury Bedding
theKitchenStore.com
The Kitchen Outlet
AdventureRV.net
Kitchen Tools and Gadgets
Cheftools.com
Hanger City
Organize.com
Other Davison designed Can Pump products:
The client has made a profit on this product. A typical project does not get a royalty agreement, sell in stores or generate a profit.