Sto N Go
A Better Way to Travel with Treats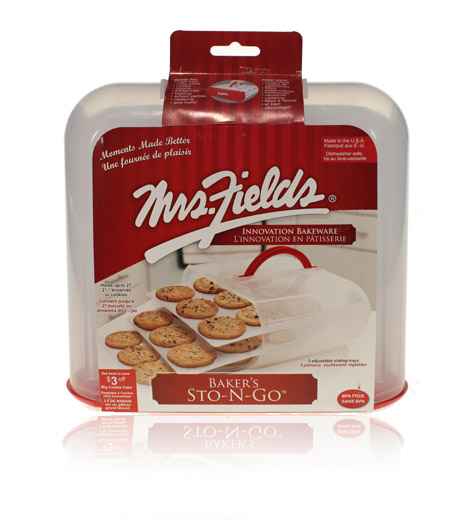 The Problem:
Taking baked goods to family picnics, school functions or other events can be a messy task. Cookies and cupcakes often slide around in the car and rarely end up looking as good as they taste.
Davison's Better Way:
We designed the packaging for the Baker's Sto-N-Go as an effective way to tell the story of this product, which allows bakers to safely travel with their cookies, cupcakes, cake pops and other delicious treats. The plastic three-tiered design keeps baked goods fresh with no mess, enabling easy treat transport and sharing.
Featured in the following stores:

Amazon.com
Fondant Source
Bakeware Sets
boncui.com
This client has not realized a profit on this product. A typical project does not get a royalty agreement, sell in stores or generate a profit.