Small Cookie Sheet – Mrs. Fields
A Better Way to Bake a Small Batch of Cookies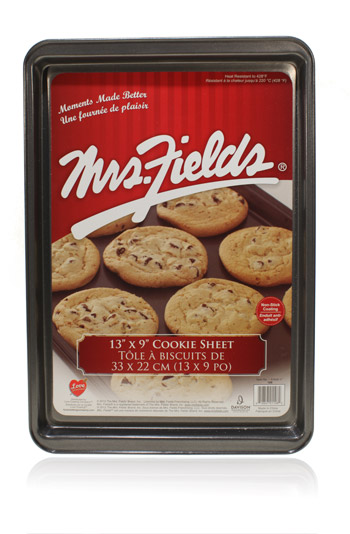 The Problem:
When you mix up a perfect batch of cookie dough, you hate to see your cookies stick to your cookie sheet. But, many typical cookie sheets will unevenly bake cookies and leave burnt pieces stuck to the pan.
Davison's Better Way:
Packaging was designed to effectively communicate the features and benefits of the Mrs. Fields Small Cookie Sheet, which evenly bakes even the smallest batch of cookies. The pan is safe in temperatures up to 428˚F and its non-stick carbon steel coating allows users to easily remove and cool their creations.
Featured in the following stores:


Robertscraft
Buy online now
Kmart
Office Super Savers
Craft e corner
Sears
This package design was invented and licensed by Davison for its own benefit.