Crimp ease
A Better Way To Crimp Beads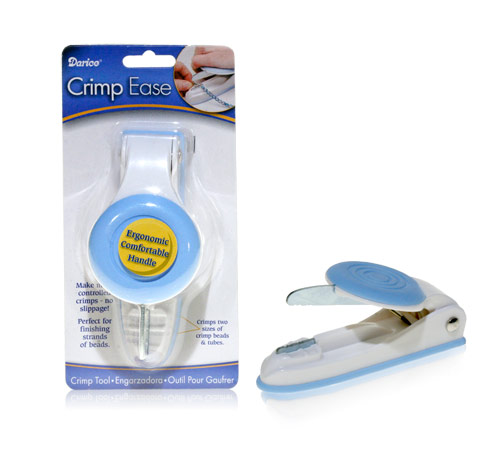 The Problem:
Crimping beads, the method used to finish a beaded bracelet or necklace, can be very hard on the hands. There are many bead crimpers on the market that look and work like pliers. Repeated use of the tools can result in sore or strained hands and wrists.
Davison's Better Way:
We developed the Crimp Ease for a corporation that wanted to provide a user-friendly product that eliminates the pain and strain of crimping beads. The Crimp Ease does just that. The product rests on a table and operates like a stapler. The user simply pushes down with one hand, and the bead is crimped! It also crimps beads of different sizes — what could be easier!?
Featured in the following stores:
Pat Catan's Craft Stores
Widget Supply
Country Porch
Sunshine Discount Crafts
This is a corporate invention and the same 9-step Davison Inventing Method is used to develop each idea, for idea people who work with us on their ideas or corporations that ask us to invent for them.