Swiss Army Whistle Knife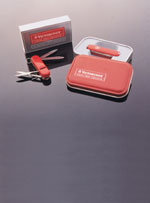 Everyone has heard of the Swiss Army Knife. In 1999, through our exclusive development process, we made a modification to this American classic. Our modification was licensed to Victorinox, Inc. and later patented (US Patent # 6619225).
It all started with our client Alexander, who had an idea for a personal safety device that would have an emergency alarm. We ultimately created a product that achieved his goal — not exactly as he had envisioned it, but in a way that was attractive to manufacturers. The final product incorporates an extremely loud emergency whistle (102db) into a small Swiss Army Knife that can go on a key ring. If you are lost or in peril, you could simply blow the whistle to draw attention and get help.
We developed this product in a way that presented no manufacturing change or increased cost for Victorinox. The whistle housing simply snaps onto the four pins that hold the knife together.
Our client thanked us for our work in a letter. Alexander wrote, "Davison has expertly produced my idea both in a virtual reality presentation, and as the final product as it would appear in the marketplace. My invention could not be in better hands."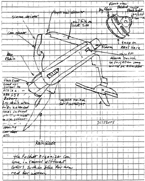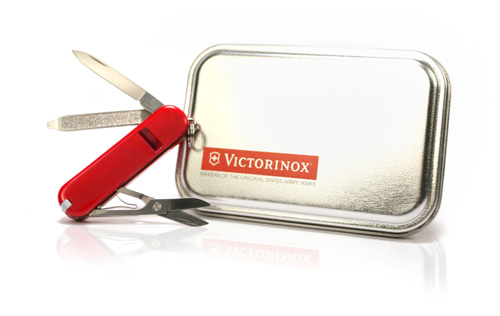 This client has realized a profit on this product. A typical project does not get a royalty agreement, sell in stores or generate a profit.