Davison Inventing helps people transform their ideas into new products.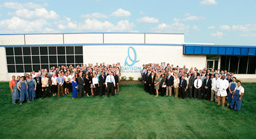 For 25 years, Davison Inventing has driven the customer experience by merging art and technology into a proven process that assists aspiring and seasoned inventors in transforming their ideas into a store-ready product. Our innovative "idea-to-product" method has broken down the barrier to entry for our clients and resulted in an industry leading number of products for sale in brick and mortar, and online stores across the world. The process of creating a new innovation can be frustrating, time consuming, and expensive. Our team of innovation professionals are armed with the information and knowledge to partner and walk with you through the wonderful world of inventing!
Quick facts about Davison Inventing:
We are based in Pittsburgh, PA and work with clients from around the world who trust our process and want the most experienced and comprehensive design and development service available.
Our client's products have sold in over 1,200 stores & online retailers.
We design products for both individuals and corporate clients.
We have won numerous design awards for our innovative approach to product design.
Our services include market/patent research, prototype development, and packaging design.
Protecting your idea and maintaining confidentiality is our top priority. Please complete our Idea Security Agreement  to continue discussing your idea with our innovation consulting team!
Davison Inventing was founded out of necessity to find a better way to invent. As a fledgling inventor struggled to navigate the waters of introducing a product to the market, spending thousands of dollars and multiple years during the process, only to be beaten to market by a large corporation who had the resources and process to produce products under one roof, George Davison decided that he would innovate the process of inventing. 25 years later, this process created one of the nation's most successful innovation companies, and has helped thousands of people transform their ideas into a tangible product. Our fundamental understanding of what it takes to produce quality work at an affordable price point makes Davison Inventing one of the innovation community's most valuable resources.