Davison helps people turn their ideas into new products.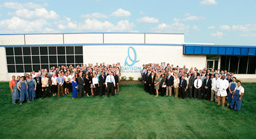 For over 25 years, Davison has helped everyday people prepare and present their ideas to corporations, manufacturers, and retailers for possible licensing. Our exclusive "idea to product" method is responsible for more products in the stores than anyone else in this industry. Founder George Davison has spent his entire career creating our method that helps inventors and idea people chase their dreams at an affordable price. Davison will build your product idea into a working prototype or product sample that we can then present to a corporation.
Quick facts about Davison and our process:
Davison is based in Pittsburgh, PA and works with clients from around the world who want to invent new products.
Davison Products have sold in over 1,200 stores & online retailers.
Davison designs products for both individuals and corporate clients.
Davison has won numerous design awards for innovative product designs.
Davison's services include market/patent research, prototype development, and packaging design.
Security of your idea is our top priority and we will not speak to you specifically about your idea until you complete our Idea Security Agreement.
George Davison understands the problems individuals are faced with when trying to invent and present their inventions to corporations. In The Story of How Davison Got Started, George Davison shares his experience as a struggling inventor with a new idea. Providing help for everyday people with ideas is the primary reason that he created Davison, a place where corporations and consumers can bring their ideas to life at an affordable cost.
Davison has a highly skilled team of 250 employees, and our team of licensing personnel presents new product ideas to corporations on an ongoing basis. At Davison, we can't guarantee that an invention will be licensed by a corporation, but we do believe that if you're going to pursue a new product idea, you should do it with experience behind you. Our company has that experience. If you're looking to have your new product idea prepared and presented to a corporation for possible licensing, we recommend that you fill out our Idea Security Agreement for a no-cost consultation of your idea. We will contact you about developing your idea.
To learn even more about Davison, view this quick video: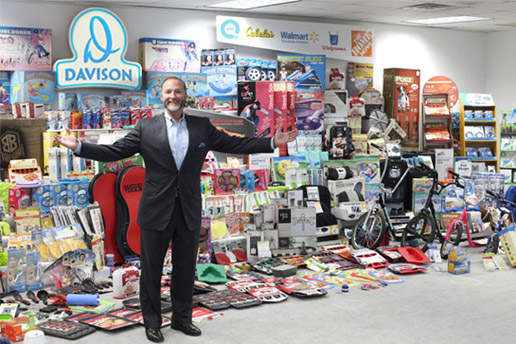 Watch our video to learn how Davison can help you with your new product idea.