The Sniper
A Better Way to Clean a Barrel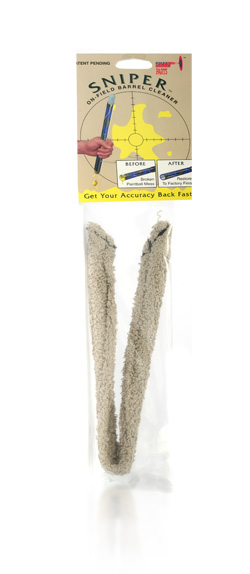 The Problem:
The exciting game of paintball can quickly come to an end when a player is shot and can not return fire due to a clogged gun barrel. A paintball also can break in a gun barrel, causing the rest of the paintballs to be released. Wouldn't it be great if there was a soft-sided cleaner with a rigid core that would enable a player to quickly and properly clean out a gun barrel? Now there is.
Davison's Better Way:
The Sniper was created by a paintball player who experienced the frustration of a clogged gun barrel during the action. The product's design provides two cleaning rods, and the terry cloth cover is hand washable. With the Sniper, clogged gun barrels on the field are a thing of the past.
This client has not realized a profit on this product. A typical project does not get a royalty agreement, sell in stores or generate a profit.