Toys "R" US Pets Treat Toy Refill Pack
A Better Way to Refill Your Best Friend's Treats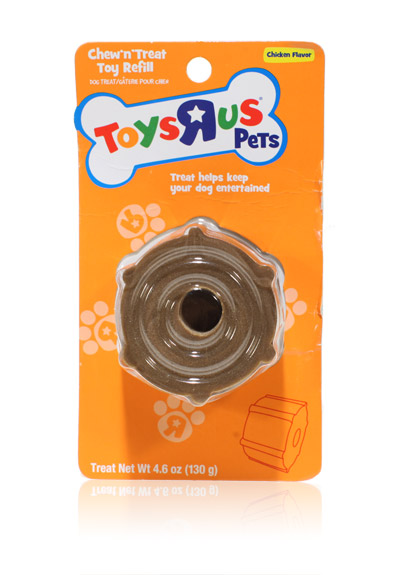 The Problem:
Pet toys can get expensive; and if you have a dog that loves to play, then the costs can really add up.
Davison's Better Way:
We created treat refills for the Chew 'n' Treat 2-in-1 chew toys. The toy and treat combo keeps pets interested, and these refills allow the toy to be used over and over again – without continually buying your pet new toys.
Featured in the following stores:

Other Davison designed Toys "R" Us products:
This is a corporate invention and the same 9-step Davison Inventing Method is used to develop each idea, for idea people who work with us on their ideas or corporations that ask us to invent for them.