Brookie Pan
A Better Way to Bake a Brownie... and a Cookie!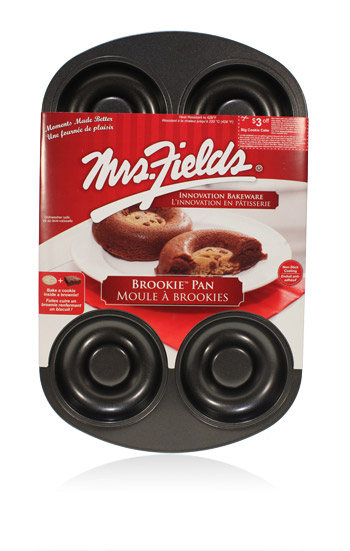 The Problem:
Everyone loves a fresh batch of brownies or cookies, but always making the same recipes can become bland. Our clients, Ferlin and Tommy, wondered why they couldn't combine both great tastes into one delicious treat.
Davison's Better Way:
Combining creativity and baking passion, we designed the Brookie Pan to allow bakers everywhere to indulge their sweet instincts and bake delicious cookies inside of moist brownies. The Brookie Pan is made of durable non-stick carbon steel, so Brookie creations won't fall or pull apart during baking.
Featured in the following stores:



Amazon.com
Bed Bath & Beyond
Roberts Arts and Crafts
Fondant Source
Sears.com
This client has not realized a profit on this product. A typical project does not get a royalty agreement, sell in stores or generate a profit.