Large Cutting Board – Love Cooking
A Better Way to Cut Cross Contamination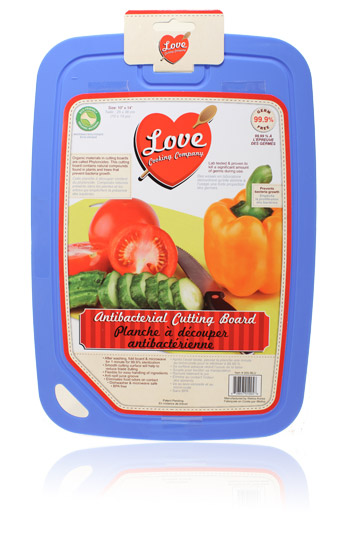 The Problem:
When you're preparing a large meal, it is often necessary to cut both vegetables and raw meat. But, you must be careful not to contaminate your vegetables with the germs from the raw meat and it is hard to sterilize many cutting boards while you're trying to cook.
Davison's Better Way:
The Large Antibacterial Cutting Board was designed with the multi-tasking cook in mind. The large boards are made from organic, eco-friendly materials and also include an anti-spill groove for dumping food straight into the pan. The Large Antibacterial Cutting Board rolls up, locks and sterilizes in just 60 seconds, so it is easy to clean and reuse during meal preparation.
Featured in the following stores:

This is a corporate invention and the same 9-step Davison Inventing Method is used to develop each idea, for idea people who work with us on their ideas or corporations that ask us to invent for them.