Hanger Pockets
A Better Way to Accessorize and Organize Your Wardrobe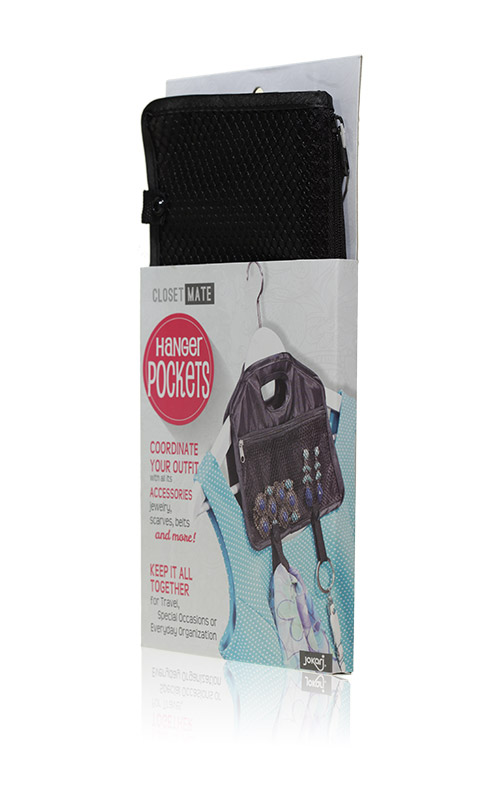 The Problem:
Whether you are traveling or just want to keep your closet organized, it's often hard to keep all of your coordinating accessories together with your wardrobe. Jewelry, scarves, belts, cuff links, ties – it seems impossible to keep it all neatly together in one place.
Davison's Better Way:
Our client, Jennifer, came to Davison with an idea for a Better Way to match accessories to your outfit and keep them all together. By creating a two-sided saddle design containing zipper mesh and dual clear zipper pouches that fits over hangers with a convenient carrying handle, Hanger Pockets now make it easy to store the necessities. Jewelry, lingerie, makeup, ties, cuff links and more – it's simple to store!
Featured in the following stores:


This client has not realized a profit on this product. A typical project does not get a royalty agreement, sell in stores or generate a profit.