Hanger Pocket Accessory Organizer – The Container Store
A Better Way to Organize Your Outfits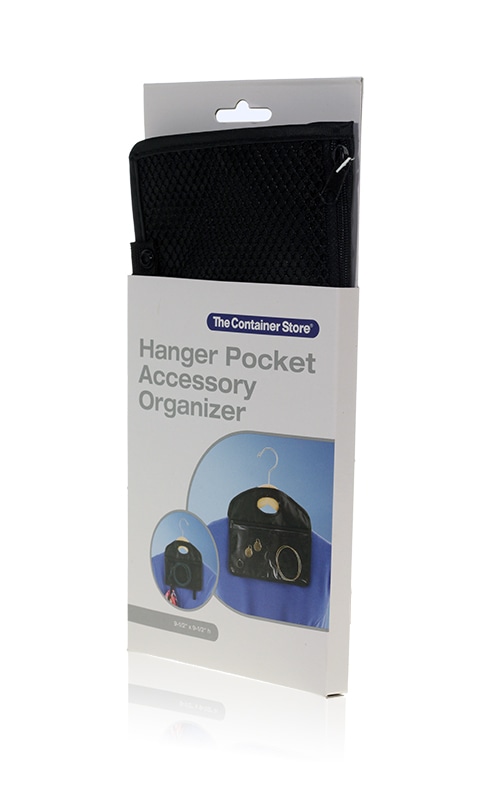 The Problem:
Closet and dresser space seems to come at a premium, making it difficult for many to keep their clothing and accessories as organized as they'd really like it all to be. Davison client Jennifer had an idea in mind for a better way to organize outfits with their matching accessories to keep them all together.
Davison's Better Way:
Jennifer's unique and original Hanger Pockets idea made a breakthrough when it was licensed to Jokari/US, Inc. to be sold in its original packaging. Later, Jennifer's product reached celebrity status when it was packaged for Jokari's Paula Deen Everyday collection! Having sold in large retailers like Bed Bath & Beyond was a dream come true for Jennifer and now her Hanger Pockets are also sold at The Container Store in their own private-label packaging!
Featured in the following stores:
This client has not realized a profit on this product. A typical project does not get a royalty agreement, sell in stores or generate a profit.