9 Inch Round Pan
A Better Way to Bake a Cake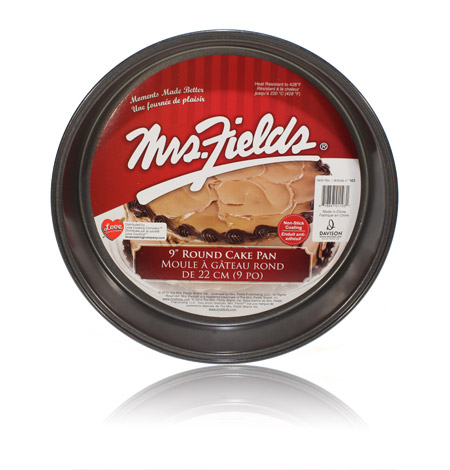 The Problem:
When you're baking that two-tiered birthday cake, the last thing you want is to have one your cakes stick to the pan and leave your homemade birthday masterpiece a little lopsided. But, it is just impossible to completely grease many traditional cake pans.
Davison's Better Way:
We designed the packaging to effectively tell the story and fit the brand of the Mrs. Fields 9" Round Cake Pan. The pan serves as a staple for every kitchen. The non-stick carbon steel design ensures perfectly-baked cakes in temperatures up to 428°F.
Featured in the following stores:



Kmart.com
Amazon.com
Sears.com
Kitchen Cookwares
Office Super Savers
Extra Aisle
This package design was invented and licensed by Davison for its own benefit.