12 Cup Muffin Pan – Mrs. Fields
A Better Way to Make Muffins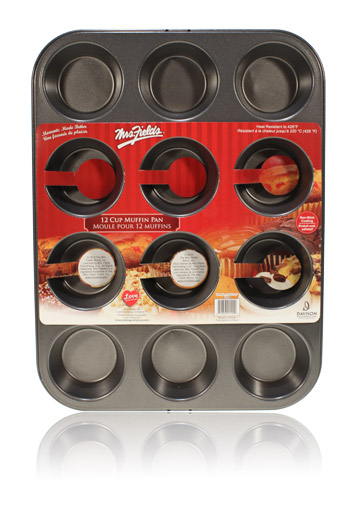 The Problem:
Everyone loves fresh muffins, but not when they stick to the pan. Plus, it's a pain having to line the pan when you want to bake a quick batch of muffins.
Davison's Better Way:
We designed Mrs. Fields Muffin Pan with non-stick carbon steel, so it's easy for anyone to bake delicious, mess-free muffins. The pan is even able to be used in temperatures up to 428°F.
Featured in the following stores:

Roberts Arts and Crafts
Office Super Savers
sears.com
boncui.com
This is a corporate invention and the same 9-step Davison Inventing Method is used to develop each idea, for idea people who work with us on their ideas or corporations that ask us to invent for them.