6 in 1 Manicure Tool
A Better Way To Create Salon-Perfect Nails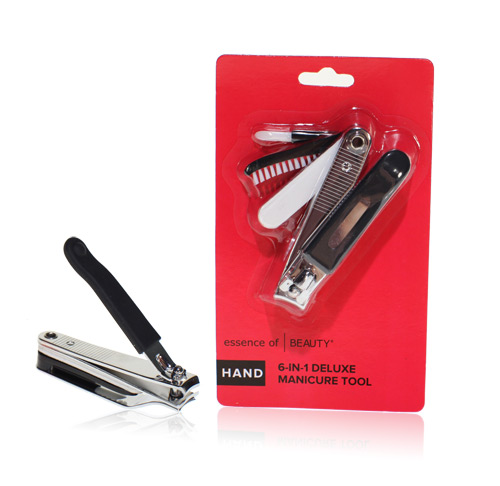 The Problem:
Everyone deserves a relaxing day at the spa; but, it's often hard to find the time and the money it costs for a professional salon manicure. Our client, Cathalene, wanted to achieve salon-perfect nails easily, in the comfort of her own home or on-the-go; so, she took manicure magic into her own hands, literally.
Davison's Better Way:
Combining six essential nail-care tools into one convenient, compact tool, our team developed a product that allows for perfect nail enhancements anytime, anywhere! The 6-in-1 Manicure Multitool includes a nail file, two-sided nail buffer, cuticle pusher, two-sided cleaning stick, nail brush and clippers; it even has a silicone, non-slip grip that is gentle on the fingers.
Featured in the following stores:


This is a corporate invention and the same 9-step Davison Inventing Method is used to develop each idea, for idea people who work with us on their ideas or corporations that ask us to invent for them.