DOC Man
A better way to learn, teach and show off your carpentry skills!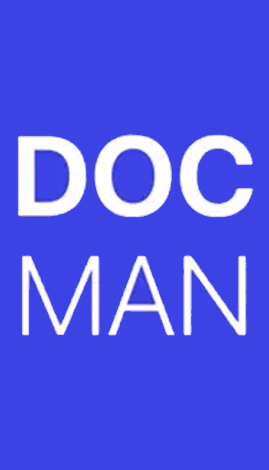 The Problem:
With technology constantly changing and new construction equipment hitting the market, it can be hard to keep up. It's essential to keep your skills sharp and your equipment up-to-date, but how do you know where you need to improve? Inventor Clifford encountered this same issue and decided to bring his idea of creating a construction community platform to life!
Davison's Better Way:
Once Clifford completed Davison's Idea Security Agreement, the Davison app team went to work on the "DOC Man" app.
The DOC Man app provides an online platform specifically for DIYers, handymen/women, and construction professionals. This platform is a collaborative environment designed for those looking to, teach, learn, or stay up to date on what's trending for carpenters, construction workers, and handymen/women at all levels.
From new tools and machinery to the top techniques performed by the industry's thought leaders, the Doc Man app seems to have it all!
The DOC Man app is easy to use and even easier to get started. Simply build a profile, make posts, take tests, and show off your skills! In just a few clicks, you can post videos or photos of new construction equipment, projects, accomplishments, or your crew. Promote your skills, and showcase your final results on the DOC Man app!
Grab your cell and signup for the DOC Man today. No hard hat is required!
Featured in the following stores:

The Davison team was hired to create this app. We were not hired to market, promote or attempt to generate profit for the client. The client has not profited from this product.