Careers
So you want to be a part of our team?

Davison Ranked as One of Pittsburgh's Top 50 Best Places to Work
In a Pittsburgh Post-Gazette employee-submitted survey, Davison ranked as one of Pittsburgh's "Top 50 Best Places to Work." Read Post-Gazettle article and our employee's comment.
Career Options
Coordination Designer
Product Concept Designer
Materials Designer
Production Process Designer
Electrical Engineering Designer
Mechanical Engineering Designer
R&D Engineering Designer
Packaging Concept Designer
Package Engineering Designer
Package Production Designer
Packaging Graphic Arts Concept Designer
Visual Effects Designer
Virtual Reality Designer
Animation Designer
Production Sample Designer
Research Associate
Licensing Associate
Sales Associate
Preparation & Training
You should have a...
Rich imagination
Curiosity of how things work and of life in general
Belief that you can do anything if you put your mind to it
Commitment to learn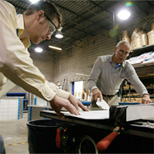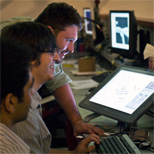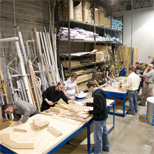 Positions require training, education, relevant on-the-job experience in one or more particular design specialties, manufacturability experience, raw material selection experience and/or previous employment as an inventor/challenge solver.
Please submit your resume in a Word document attachment to: hr@davison.com