Aviva Saturn Rocker
A Better way to Package Pool Toys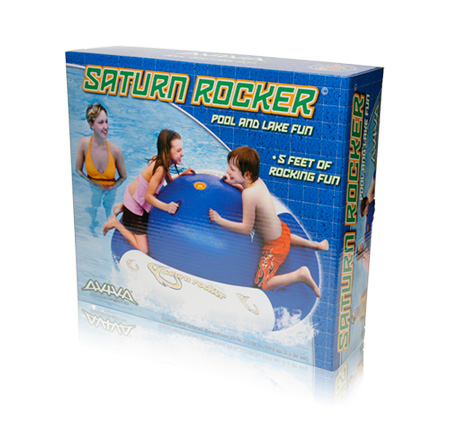 The Problem:
A manufacturer's line of inflatable recreational summer products needed updated packaging. The manufacturer turned to Davison to create innovative packaging that would reinvigorate its product line.
Davison's Better Way:
Davison created a package design for the Cosmic Water Slide that accomplished the goal. The bold, vibrant photography and graphics communicate the attractiveness of the product and all of its great features clearly to the consumer.
Featured in the following stores:

Target
Meijer
Sports Authority
FogDog Sports
MC Sports
Olympia Sports
Dunham's Sports
USP Home
Trend Times
SwimmingPool.net
All Childs Play
Toy Splash
Online Sports
Pool Supplies
Pools Inc.
Aqua Superstore
Pro Golf
Americmerc
Water Stuff Warehouse
Quality Toys
Mobileation Inc
Toy4Education
Unbeatable Sale
Comfort 1st
This package design was invented and licensed by Davison for its own benefit.