Sticks Throwing Dog Treats
A Better Way to Play Fetch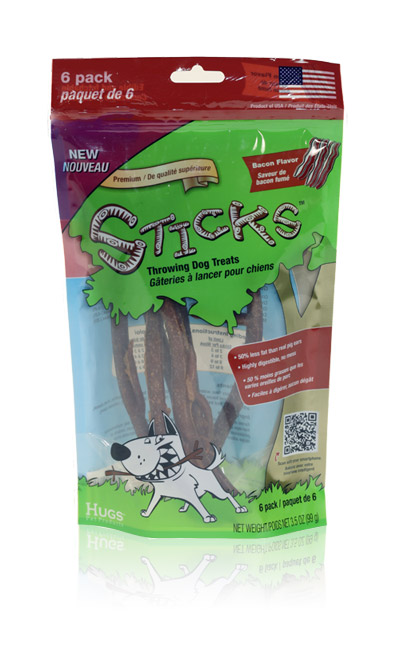 The Problem:
Dogs love to play fetch and most dogs like to play fetch the old-fashioned way, with a stick. Unfortunately, those same sticks that we find in nature aren't meant to be eaten by our four-legged friends. Until Now!
Davison's Better Way:
We created the "Sticks" line of throwing dog treats to give your dog a better way to have fun playing fetch with a stick. Now, your old-fashioned game of fetch is transformed by these fetchable, edible dog treats that are shaped like a real stick! So, once playtime is over, your dog can take a break and delight in their Sticks treat that comes in cheese, peanut butter and bacon flavors!
Featured in the following stores:
This is a corporate invention and the same 9-step Davison Inventing Method is used to develop each idea, for idea people who work with us on their ideas or corporations that ask us to invent for them.