Snowman Cake Pan & Stencil
A Better Way to Make "Frosty" Treats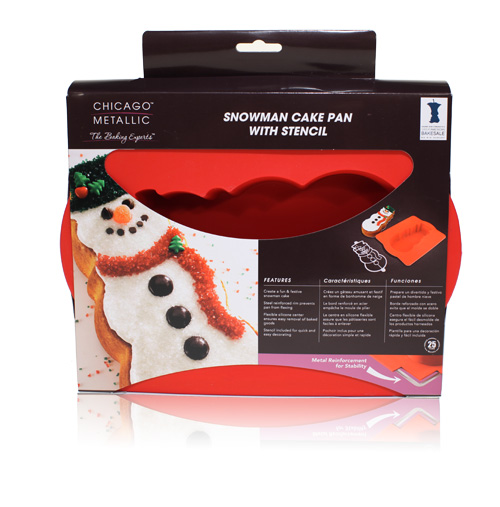 The Problem:
Everyone loves festive holiday treats, but making them in traditional metal bakeware can be a difficult task. It can be hard to remove different-shaped treats from rigid pans.
Davison's Better Way:
We created the Snowman Cake Pan for our client, Joseph, so that it would be easy to bake festive treats in any shape. The silicone pan is reinforced with a steel rim, so cakes bake evenly and are easy to remove and cool. The included stencil, licensed by Davison, makes it easy to decorate every frosty snowman you make.
Featured in the following stores:


Amazon
Sears
Bigkitchen.com
This client has not realized a profit on this product. A typical project does not get a royalty agreement, sell in stores or generate a profit.