Bread It
A Better Way To Bread Food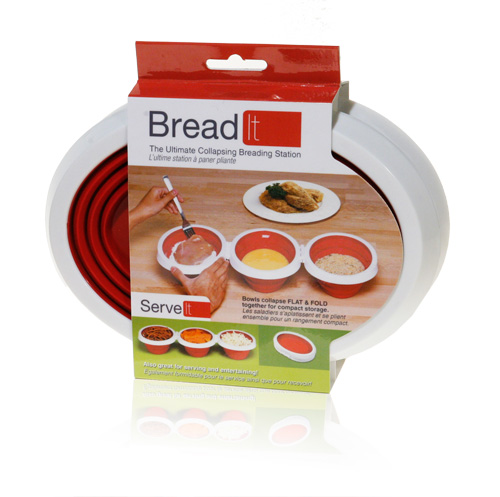 The Problem:
Breading foods, or coating them with flour, cornmeal or breadcrumbs, is a technique used to create a crunchy, browned surface on foods that will be sautéed or fried. Preparing foods in this way can seal in moisture and add a great texture, as well as flavor. Unfortunately, it's a time-consuming and messy process to set up and then clean multiple dishes for flour, egg wash and bread crumbs or cornmeal.
Davison's Better Way:
We created the Bread It Ultimate Breading Station to make breading foods a quick, simple and neat process. The innovative product has three deep breading trays for egg, flour and breadcrumbs, which snap together and open out for a convenient breading station. When not in use, the trays can be collapsed and nested to store compactly. The trays also can be detached and used as serving trays for chips, candy and other finger foods. The Bread It is also dishwasher safe so clean up is a breeze!
Featured in the following stores: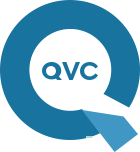 QVC
Cooking.com
Kitchen Couture
This is a corporate invention and the same 9-step Davison Inventing Method is used to develop each idea, for idea people who work with us on their ideas or corporations that ask us to invent for them.