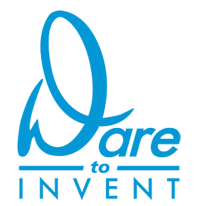 Inventing is about more than just having an idea... It's about taking a chance.
Pete Dared to Invent
During a brainstorm session for a product that would use a nail to cook a potato from the inside out, Pete came up with an idea for a better cupcake pan. "Why don't we just push nails right through a muffin pan? Then we'd be able to put something right on that nail; marshmallow or a Snickers bar," said Pete, which would create a treat with a surprise at its core.
Watch as the Davison Inventing Method is used to invent Pete's Surprise Pan!
Learn more information about Pete and his product.
Transcript of the Dare to Invent - Surprise Pan Episode
About Dare to Invent:
Dare to Invent
is a new webisode series from Davison that shows what can happen when everyday people with ideas take the leap of faith - and Dare to Invent. Each 6-8-minute webisode features the true story of a real person's journey through the challenging process of bringing their idea to life, and then trying to take it to the masses. New webisodes will be loaded every two weeks, so be sure to come back. Also, check us out on YouTube.
Davison's research, development and presentation services are provided for an upfront fee paid by the client and a contingent fee (which is a percentage of royalties obtained by the client, if any). New product development is an uncertain endeavor and the use of Davison's services typically does not result in a license agreement, sales on any market or profit to the inventor. Davison does not perform analysis of the feasibility, marketability, patentability or profitability of ideas submitted to it.
Copyright: Davison, George Davison Studios